You asked and we are working on it, hangout with us as we share recipes. If you have recipes that you love with our spices, please share and we can make sure to share with our PFS family. You all are asking for ideas to use PFS spices with. We want to make sure you have plenty of ideas for great snacks and meals. Keep in mind, our whole family cooks to taste and often adjust recipes to our liking, so we call them guidelines, lol. We want to remind you that as you follow the recipes, please add what feels good to you and your family. Enjoy!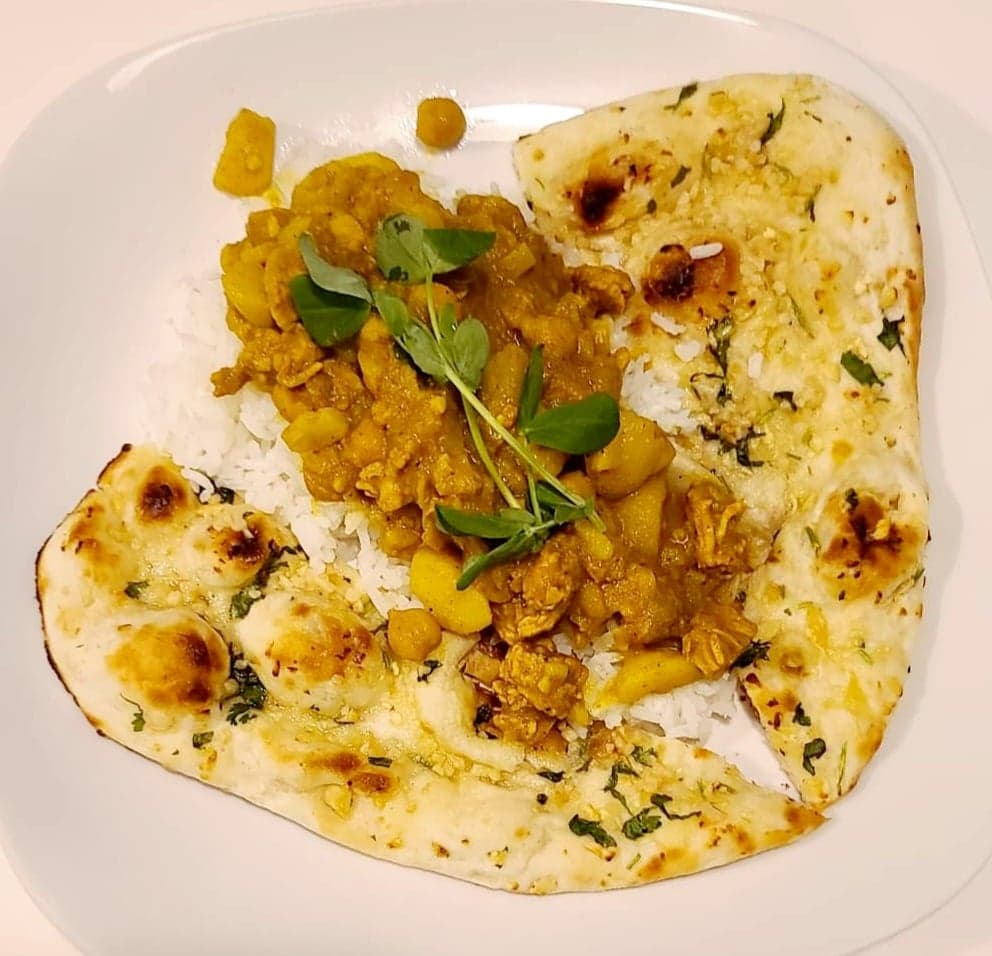 Easy Chicken Curry
1 Lb. of Chicken
6 Tbsp of PFS Curry Seasoning
2 cups of Broth (chicken or vegetable)
1-2 Tbsp of Oil (any cooking oil)
1 small Onion (diced)
1 Tbsp of Garlic (minced)
2 large Red Potatoes (chopped)
1/2-1 Can of Chickpeas
1 Tbsp of Ginger (minced) – optional
Directions
Season 1 Lb. of Chicken with 1-2 Tbsp of PFS Curry Seasoning
In a pot on low to medium, warm these ingredients to release the aromatic properties, 3- 5 mins (do not burn)
1-2 Tbsp of oil, 4 Tbsp of PFS Curry Seasoning, 1 small diced onion
1 Tbsp of minced garlic and 1 Tbsp of minced ginger (optional)
Add chicken to the pot and cook until lightly browned, 3-5 mins
Add to the pot; broth, red potatoes and chickpeas
Simmer until chicken and chickpeas are tender and serve over rice.
Tips
Smash a few pieces of potato when they are soft to naturally thicken the sauce
Increase heat with 1/4 teaspoon ground cayenne pepper at a time
PFS Sweet n' Salty Banana Bread
1¾ c. Sifted All Purpose Flour
⅔ c. Sugar
⅓ c. Brown Sugar – not packed
⅓ c. Butter or Shortening
2 Eggs
Directions
Preheat the oven to 375°
Mix all the dry ingredients in one bowl.
Combine mashed bananas with the wet ingredients in another bowl. Mix and then add to dry ingredients. Mix until combined.
Pour batter into a greased bread pan. Bake for one hour. Each oven is different check about 5-10 minutes early.
To check if the banana bread is cooked through, insert and remove a toothpick. When the toothpick comes out clean the bread done.
Tips
Sprinkle PFS Sweet n' Salty on the top of the loaf when it comes out the oven
Butter your slice and then sprinkle with PFS Sweet n' Salty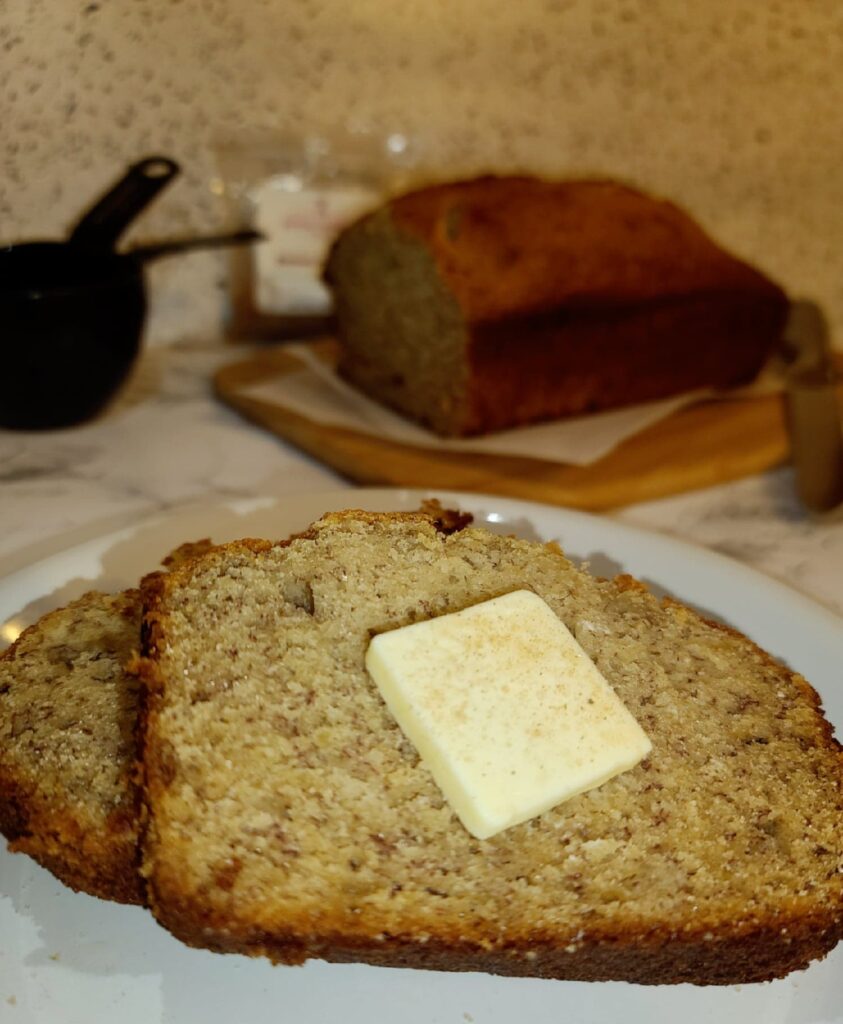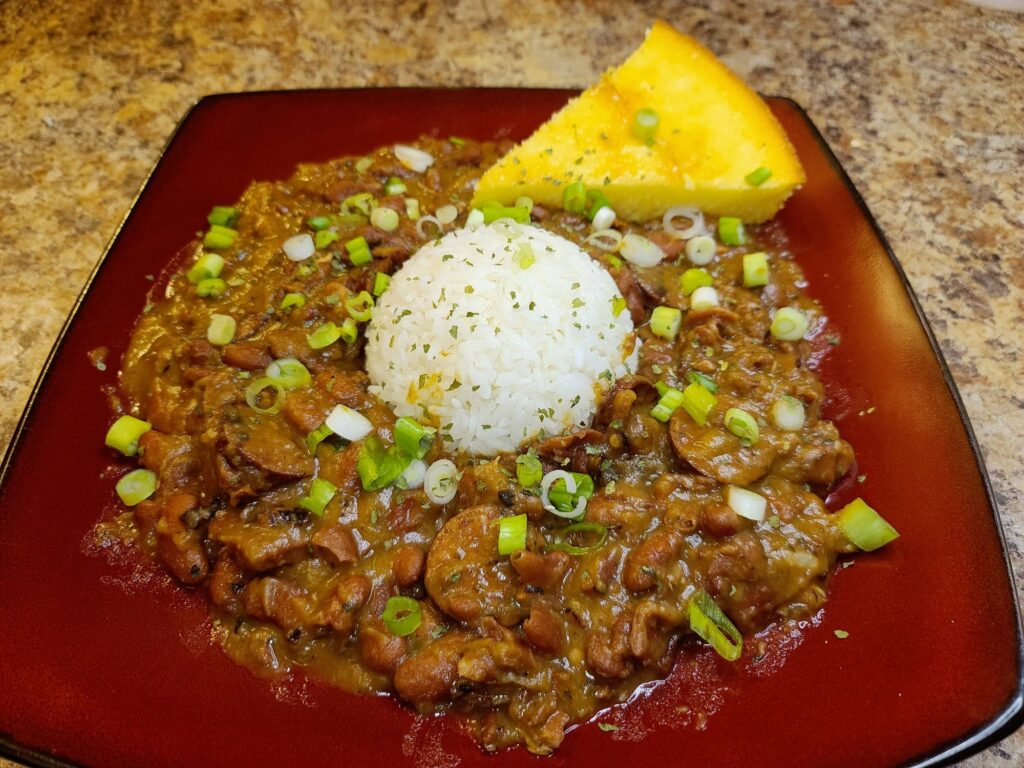 Red Beans and Rice
1 lb. Red Kidney Beans
16 oz. Smoked Sausage
8-16 oz. Ham or Smoked Meat
1 Bell Pepper – diced
1 Onion – diced
3-4 Celery Stalks – diced
5-8 Garlic Cloves – minced
4 c. Chicken Broth
1 Tb. Bacon Grease, Butter or Oil
Directions
Wash and soak beans overnight. – if you forget, soak as long as possible before cooking.
Chop sausage and ham into ½ – ¾ inch pieces. Add to pan and sauté until browned.
Add diced veggies (bell pepper, onion and celery) in bacon grease, butter or oil. Sauté until softened.
Add garlic and PFS seasonings: Onion & Garlic Powder, Paprika, Cayenne Pepper, Cajun Seasoning, Celery Salt, Parsley and Bay Leaves. Cook for 5 minutes.
Add Beans and Chicken Broth. Stir, then turn to high until it reaches a boil and then turn down to medium-low to maintain a simmer.
Simmer for 2-4 hours . Stirring regularly. Add water as needed.
To make the creamy texture, remove about a half cup of beans and smash until they are a thick paste texture, then add back into pot. Thicken to your desire.
Add in green onions and parsley.
Serve with rice, cornbread and top with green onions and parsley.
For a heartier meal, serve with your favorite meat: fried fish or pork chops, or sausage.